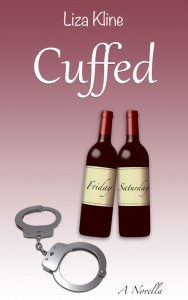 Meet Alexis Thomas. She's been in love with her best friend's brother, Shane, since high school.
The problem?
Shane Williams only dates slender blondes, not curvaceous brunettes like Alexis. He's only ever treated Alexis as his little sister's best friend.
That is until he cuffs her in his living room. Is Shane just playing a game or is he actually interested in Alexis?
Read Cuffed to find out.
What Happens When You Get Arrested in the Living Room?