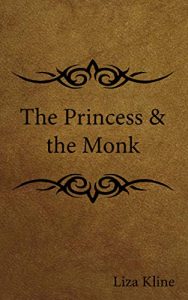 The Princess & the Monk
Release Date: December 26, 2018
Princess Leandra has been kidnapped from the market place by a wizard. Aaron, once the kingdom's bravest warrior, has given up the way of the sword and become a monk. Upon his brother's request, he agrees to rescue the princess from her perilous situation. He needs to face the man that changed the course of his life one last time.
Buy now on Amazon.
The Fall of Diablo
Release Date: May 29th, 2018
Autumn Simon just lost the promotion she's spent the last two years preparing for and is mad enough to spit nails. Instead, she makes plans with her childhood friend, turned weekly hookup, to help her forget about the day from hell. Tall, dark and dangerous Rusty (Diablo to the rest of the world) could make you forget your own name when he turns those soulful brown eyes on you. But things continue to go downhill for Autumn when she, along with Rusty and her ex, Kendal, gets caught up in the middle of a robbery. With her life on the line, Autumn needs to make a choice. Can she trust the man who shattered her heart ten years ago, or should she put her faith in the tattooed biker who's been warming her bed?
Buy now on Amazon or your favorite reading platform.
The Trouble with Wedding Dates
Release Date: March 7th, 2017
MacKenzie's mom is hounding her to find a date for her sister's wedding but finding a suitable date is easier said than done when you have more curves than the average woman. As if that's not enough stress for one person to handle, throw in an unexpected visit from her best friend, Grant MacDaniels, at 2 AM that results in unexpected consequences.
What's a girl to do when she's keeping secrets from everyone around her?
Buy now on Amazon or on your favorite reading platform.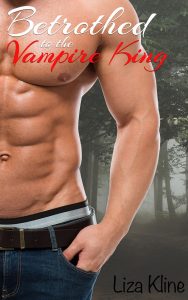 Betrothed to the Vampire King
Release Date: September 6th, 2016
See the Trailer: YouTube
Being born to two vampire parents is rare. Rare and powerful. Special enough to attract the attention of the king.
Joy has been promised to the king of the vampires for as long as she can remember, and she wants nothing to do with him. She wants to find love, not be paired with someone because of her parentage. King Frederick has ignored her existence, until now. As her fiftieth birthday approaches, he sends the darkly delicious Sam to escort her to the bonding ceremony, which attracts unwanted attention.
Will Joy be able to fight her growing affections for Sam and keep her freedom?
Buy now on Amazon or your favorite reading platform.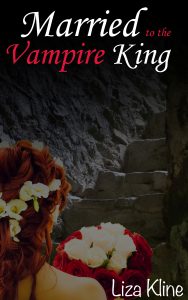 Married to the Vampire King
Release Date: December 20th, 2016
Joy's life has become one giant mess. She survived being staked, not once, but twice and the woman behind the attacks is still at large. And to make matters worse, her marriage to the king just got moved up!
With the threat to Joy's life still looming in the background she tries to adjust to her new life in the palace. Will she be able to trust Sam with her life and her heart?
Buy now on Amazon or your favorite reading platform.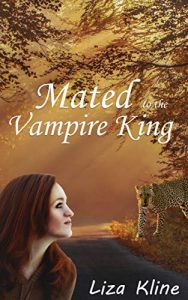 Mated to the Vampire King
Release Date: June 13th, 2017
Stake me once, shame on you. Stake me twice, shame on me.
Joy has had enough! It's time to fight back. If only she could get away from her protection detail.
Frannie is still on the loose, so it's only a matter of time before she makes another attempt on Joy's life, but Joy intends to strike first. Joy with the help of her best friend, Lexi, and Lexi's brother, Jace, develops a plan that will stop Frannie for good. The trouble with plans is that they often go awry. Like when your husband, who happens to be the king, forbids you to leave the house while he deals with the problem on his own. Will Joy and her shifter friends be able to outwit Sam and put a stop to Frannie's evil plan to rule the vampire kingdom?
Buy now on Amazon or your favorite reading platform.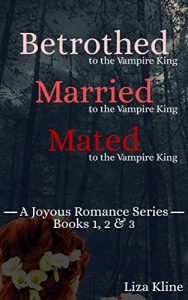 A Joyous Romance Books 1 - 3
Release Date: July 1st, 2017
The first 3 books in A Joyous Romance bundled together for your enjoyment.
This bundle includes: Betrothed to the Vampire King, Married to the Vampire King and Mated to the Vampire King.
Buy now on Amazon or your favorite reading platform.
Cuffed - A Novella
Release Date: April 14th, 2016
Alexis Thomas finally has her life on track. At 26 she's a well-respected nurse with a home of her own and great friends. The only downside? She still can't shake the crush she has for her best friend's brother, Shane.
Alexis has fantasized about dating Shane since the eighth grade, but she's finally accepted the fact that Shane will always prefer svelte blondes to her own curvy figure and that it's time to move on.
That is until Alexis gets volunteered to be part of Shane's demonstration. Is Shane only toying with her emotions or is he actually interested in something more?
Buy now on Amazon or your favorite reading platform.
Chasing the Sun - A Collection of Poetry
Release Date: March 13th, 2016
Chasing the Sun is a collection of poetry about how it feels to live with depression. The book is broken into three sections, Twilight, Midnight and Dawn. The sections reflect the journey the mind takes; from a sense of something not quite right, to wanting to give up, to the possibility of hope.
Buy now on Amazon.